2014, the year that supporting Arsenal became exciting again. Despite being hotly tipped to join Liverpool, Alexis Sanchez, having been seduced by Arsene Wenger, moved to North London from Barcelona.
Arsenal had ended a nine-year trophy drought in May, and coupled with the arrival of Mesut Ozil in 2013, there was a genuine belief that Arsenal had turned a corner. The arrival of Alexis felt pivotal; Arsenal were still able to attract the worlds most exciting talents. The Ozil signing had represented a shift in philosophy at the club. Following years of tightened purse-strings enforced by the move to the Emirates, Arsenal broke the bank to bring the German superstar to the club. Although this was an exciting development at the club, the signing of Alexis Sanchez demonstrated that this was not a one-off.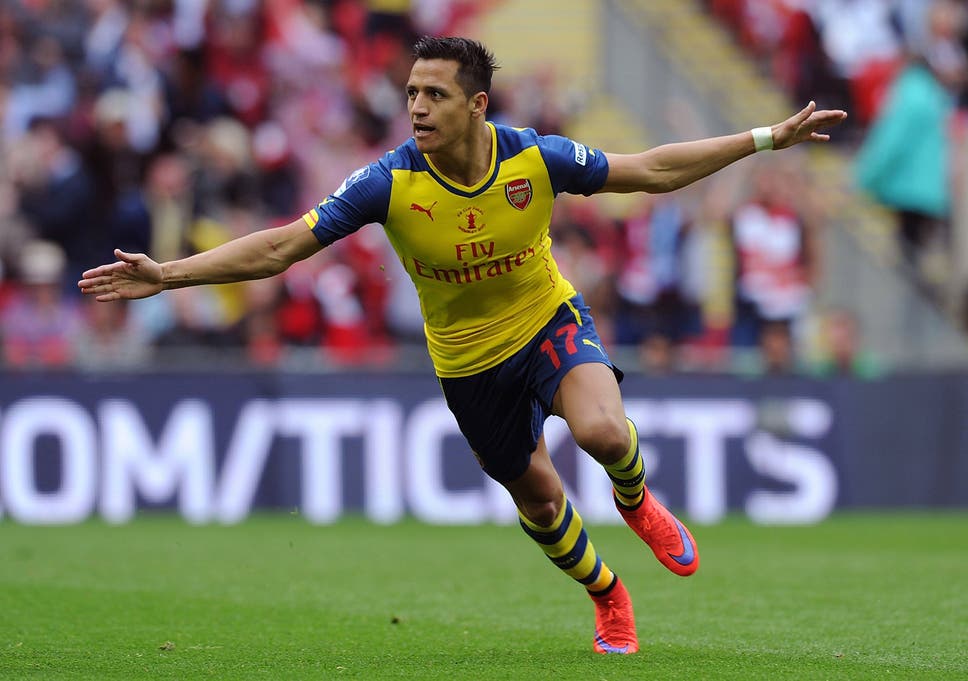 The Chilean brought power, directness and a relentless desire to score, a far cry from the staple criticism that Arsenal only want to score the perfect goal. Alexis could score sensational goals; he could link-up beautifully with his teammates; he could use trickery and pace to beat three defenders; but he could also just put his foot through the ball. He was never afraid of failing, which was part of what made him such an incredible footballer. He was often criticised for the amount of times that he would lose the ball in a game, but this was simply because his only instinct was to go forward. He wasn't interested in an easy pass in-field or rolling the ball to his full-back, he only wanted to score.
Football is simple game that is often over-complicated with tactics and, certainly in Arsenal's case, a desire for perfection. But Alexis stripped the sport back to the only element that really matters; scoring more goals than the other team.
Alexis ended the 2014/15 campaign with 25 goals and 12 assists, including the crucial second goal in the FA Cup final triumph over Aston Villa. If ever there was a trademark Alexis Sanchez goal, then it is surely this one. Collecting the ball midway into the Aston Villa half, Alexis cut onto his favoured right-foot before rifling a fierce drive off the underside of the crossbar and into the back of Shay Given's net. From that point, there was no doubt that the FA Cup would be remaining in North London.
Arsenal never quite made it back to the summit of English football during Alexis' time at the club, and he left in somewhat acrimonious circumstances to join Manchester United in 2018, a swap deal that saw Henrikh Mkhitaryan travel in the opposite direction. Sanchez has not been able to replicate the form that he showed throughout his time at Arsenal, but there is no doubt in my mind that he is the finest player that Arsenal have had throughout the Emirates era.